Glaucoma…a message from your optometrist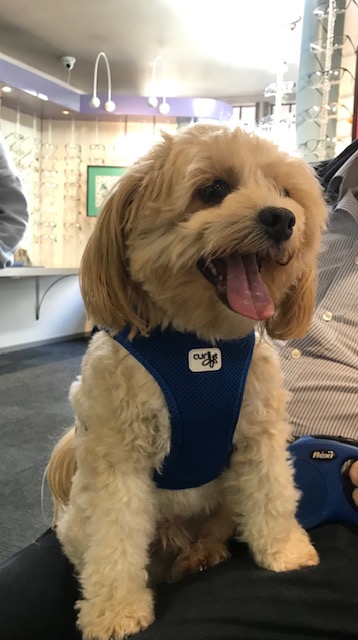 Did you know people with 20/20 vision can still have glaucoma?
The NZAO (NZ Association of Optometrists) states that more than 70,000 New Zealanders aged 40 years and older have glaucoma, but at least half do not know they have it. Glaucoma is one of leading causes of blindness in Kiwis. However, the good news is that glaucoma is also one of the most easily treated eye diseases... if picked up early.
So even if you have 20/20 vision, your peepers still need a regular check. At For Eyes, we have state of the art scanning equipment to monitor the nerve fibre layer deep inside your eyes and we can often pick up glaucoma (and other damaging eye diseases) even before they begin to affect your eyesight.
Don't just hope for the best; come to For Eyes and see the best.  Make your appointment online via our Facebook page or website or https://for-eyes-optometrists-nz.au1.cliniko.com/booking
Caption for picture: Every man and his dog come to For Eyes in the Kumeu Shopping Village.