Shorthair Cat Show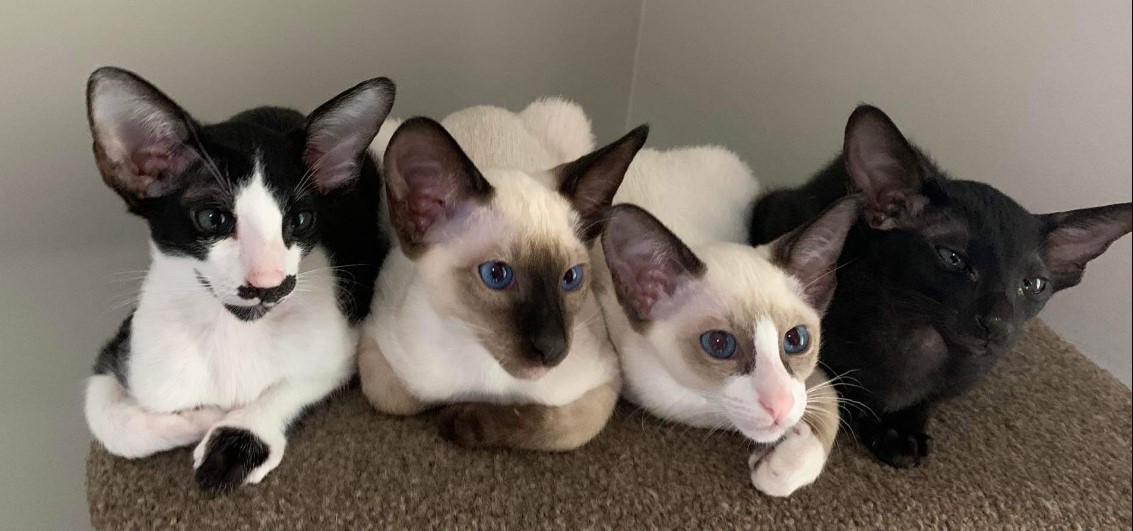 Sunday 19 June 2022 – 10.00am to 3.00pm.
Kumeu Community Centre, Access Road
TOSCA Cat Club is running a show in June featuring all Shorthair Breeds of cats and kittens, along with our specialist breeds of Siamese and Oriental Shorthair (the tall slinky ones).
Our annual show features beautiful champions strutting their stuff (and yelling about it) as well as divine kittens.  Our judges come from all over New Zealand and will be giving a commentary on the cats as they are judged.
Come in the morning to watch judging, or come in the afternoon to see the winners with their ribbons and our prizegiving.
All welcome to come and view for a small door charge of $4 per adult and $2 for children (sorry, we don't have Eftpos, please bring cash).
If you have any queries, please call our club secretary Sue Starrs on 09 833 5200.
(Here are local kittens, some of them will be entered in the show – come and meet them at the show along with many friends and cousins.)