Pink Ribbon Lunch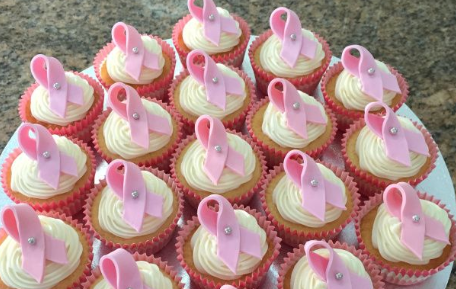 Waimauku Lions will host a Pink Ribbon Lunch on Sunday June 12 with all proceeds going to the Breast Cancer Foundation NZ. The community fundraising event is at the Waimauku War Memorial Hall from 11am to 2.30pm.
Lions will be baking, and will also ask others to contribute, so that a nice selection of lunch items will be available. A muffin or slice of cake with a cup of coffee or tea will be $5 per person, or $10 per family (children under 14 are free).
A mini book fair will also be held. Waimauku Lions haven't hosted this event since 2019 due to the COVID-19 pandemic.
Back then, about 250-300 people called in throughout the day. "At one point, all the seats were taken, and there was a real buzz in the place," Lions say. "The Waimauku Hall is a lovely venue for such community events."
About $500 was raised in 2019, so Lions are hoping for much more this time with inflation and cost increases biting. No books are sought for the mini book fair as Helensville Lions members will help, bringing along boxes of books.
May marks the start of Pink Ribbon Breakfast, Breast Cancer Foundation NZ's biggest fundraising campaign of the year. Thousands of Kiwis raise vital funds for breast cancer education, research and patient support, but registrations are down about half from last year – mainly due to COVID.
That will have a huge impact on the foundation's ability to provide services and support for women with breast cancer.
"We know this is a tough time for everyone, but it's an even tougher time for the 3500 women who will be diagnosed with breast cancer this year," the foundation says. "We're asking for your help to raise $2 million – which is the amount required for us to continue delivering life-saving work to the women who need us during such a difficult time."
The Pink Ribbon event doesn't have to be a breakfast, the foundation listing other possible alternatives on www.pinkribbonbreakfast.co.nz/ for people to follow.