Mango Melt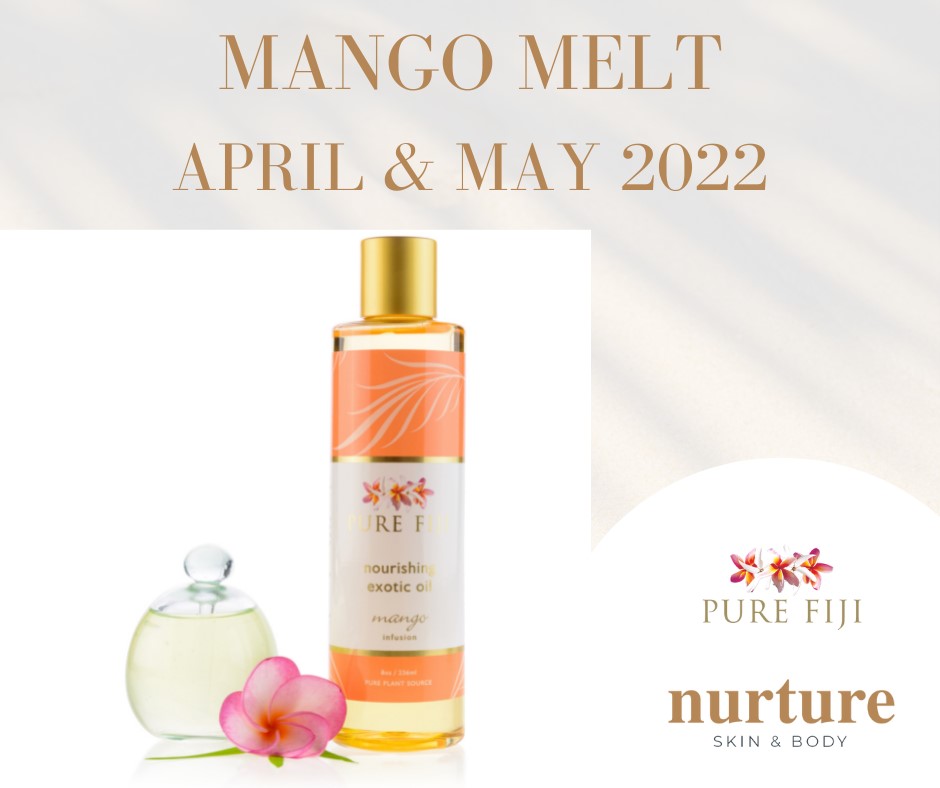 Take a moment to Nurture You with our new Mango Infusion by Pure Fiji.
Take time for you, relax with a warm nourishing foot soak in our stunning copper bowl to start. Pure Fiji Bath soak infuses into the skin to hydrate and nourish while added cane sugar and exotic oils hydrate to bring back a glow to tired feet.
Mango Pure Fiji lotion is finally applied for soft supple feet that smell delicious.
Then - Shoulder and lower back tension is eased in our warm treatment bed as warm exotic Mango Pure Fiji Oil is slowly applied to your back, neck and shoulders. Relaxing Swedish massage techniques will leave you drifting away for a beautiful peaceful moment in your day.
Finally - A traditional Fijian coconut bowl is used to slowly drizzle warmed exotic nut oils that are then massaged gently into the scalp and neck restoring balance and leaving hair shiny and healthy.
$99 all April & May 2022 Book online here:
www.nurtureskin.co.nz.