The Green Grocer Kumeu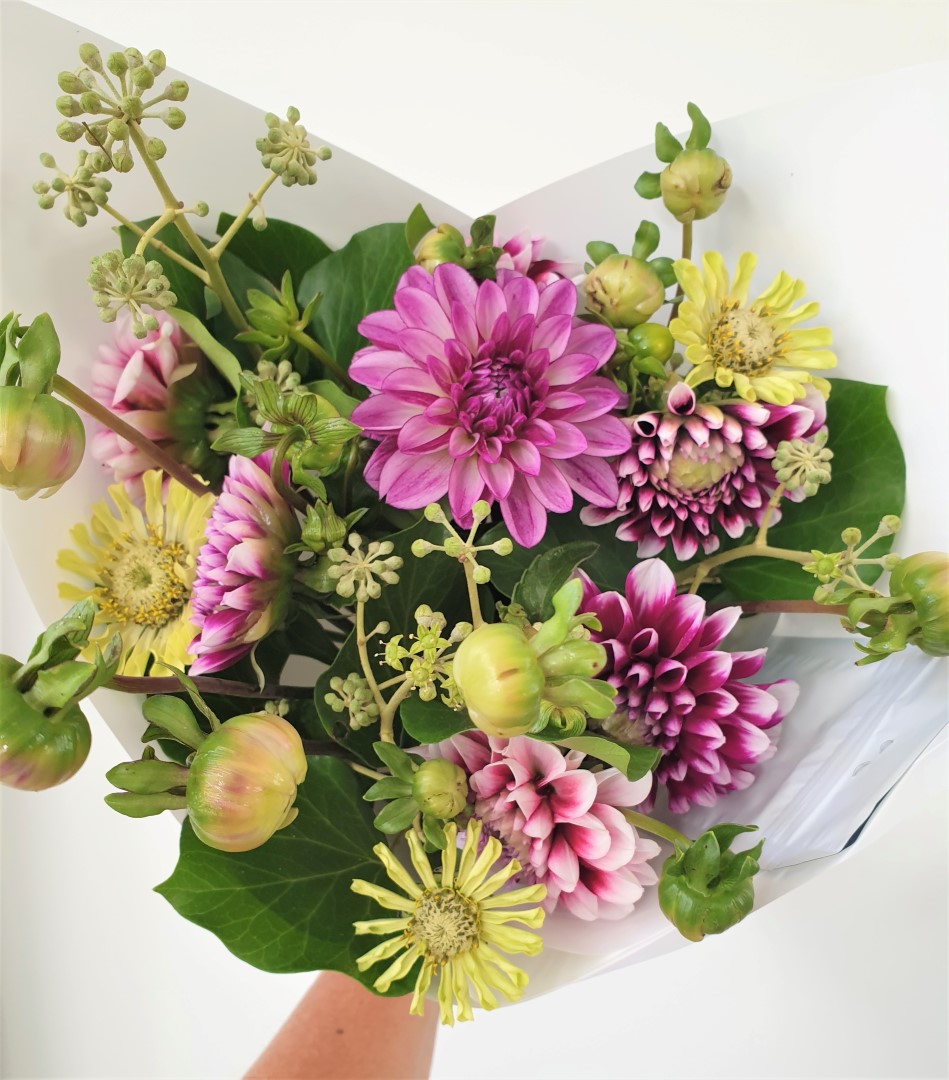 With Easter almost upon us, come and visit The Green Grocer in the Kumeu Village for a delicious, toasted hot cross bun with butter melting on it and a lovely take away coffee.  Catering to gluten-free and paleo dietary requirements, Steph is stocking the amazingly-tasty Thoroughbread-branded hot cross buns in packs.  As always, a range of healthy and flavoursome salads, quiches, slices, filled rolls and much more are available and made fresh each day with only the best, quality ingredients.
Also available are Rebecca's fresh, locally-grown and spray-free flowers under her brand 'The Dahlia Project'.  While Rebecca's dahlia field is in full bloom she is delivering fresh bouquets daily in a range of colours.
Stop by, say hello to Steph and Kim and pick up a scrumptious, fresh hot cross bun, a delectable lunch, coffee and bouquet of flowers!  The Green Grocer, 80c Main Road, Kumeu.