Great grape harvest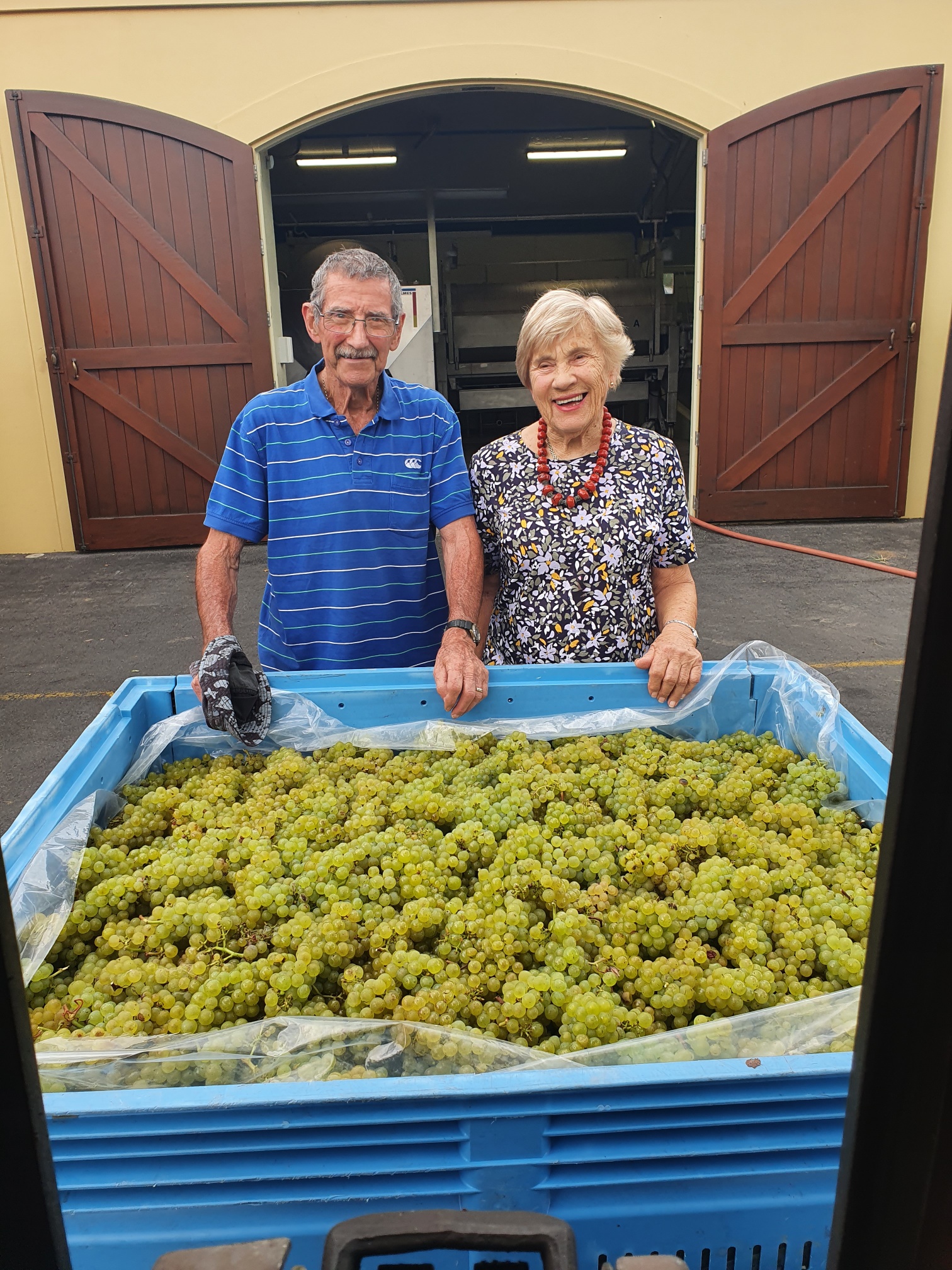 Kumeu River Wines is celebrating another good grape harvest – it's fourth in a row.
"Another fantastic vintage after a long, dry summer," says winemaker Michael Brajkovich of his 41st vintage with the last load of chardonnay now in.
He says the lead-in to spring last year was quite wet, "so we had a great deal of early vegetative growth to deal with, but once into the New Year 2022 things did dry out quite a bit".
Flowering was very good, and crop levels quite reasonable, Michael adds.
"The rain (about 60mm) and subsequent humidity around Waitangi Weekend were of concern and made for an awkward start to the harvest in mid-February, but after a week or so the fruit coming in was magnificent."
Michael says that during the harvest period there was no rain, "which is quite unusual and very welcome".
"The single-vineyard wines from Hunting Hill, Coddington and Mate's Vineyard are looking wonderful, and we have some terrific local chardonnay for the Kumeu River Estate Chardonnay blend."
Michael says Kumeu River Wines has been very fortunate to have enjoyed four good seasons in a row. "Only 2018 was a bit tricky because of prolonged rain in January that year."
Kumeu River Wines' two octogenarians pictured with some of the 2022 vintage chardonnay grapes are long-time employee Jack Alesich, left, and proprietor Melba Brajkovich.
Melba's late husband Mate set out to make great chardonnay, and during March some of the chardonnay grapes were handpicked from Maté's Vineyard – named in his honour, marking the 30th vintage from the special site.
With all the wines tucked away in the barrel, Kumeu River Wines' Cellar Door can re-open and welcomes customers.